Although Luxembourg is a small country, it is full of creators, innovators, artists, inventors and pioneers who extend the national boundaries of their country every single day.  The Luxembourg Presidency of the Council of the European Union offers an ideal opportunity to (re)discover Luxembourg and its flourishing creative and cultural scene.
A varied programme of special events will inspire you to come and discover for yourself the rich cultural heritage and hidden gems that the Grand Duchy of Luxembourg offers, both during the Presidency and beyond.
Some highlights not to be missed:
The Official Opening Concert, 2 July 2015, 20:00, in Flagey, Brussels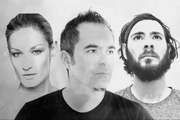 A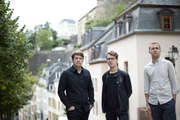 musical breath of fresh air is waiting for you:
electronic sounds and video projections from Sun Glitters featuring dancer Sylvia Camarda;
the Reis Demuth WiltgenTrio with a new overall sound of melodic jazz boosted by a New York groove sounding rhythm section.
BOZAR
In collaboration with the Palais des Beaux-Arts (Bozar), the Luxembourg Presidency has put together a comprehensive programme in Brussels.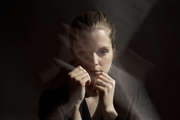 Key dates:
26.09.2015 – 03.01.2016 - Exhibition: Tina Gillen (in the Salle du Conseil hall)
29.09.2015 – Cinema-concert: United Instruments of Lucilin + Pascal Schumacher
09.10.2015 – Concert/video installation: Tempestarii by Gast Bouschet and Nadine Hilbert (part of the BOZAR Electronic Arts Festival)
12.10.2015 – Concert: Cathy Krier (part of the Rising Stars Tour)
27.10.2015 – Theatre: Stéphane Ghislain Roussel – Monocle, A Portrait of S. von Harden with Luc Schiltz
Justus Lipsius Building
Luxembourg will continue the tradition of decorating the Justus Lipsius building of the Council of the European Union in Brussels with works of art. The Minister of Culture and the design consultant Georges Zigrand have appealed to the creativity of Luxembourgish designers and businesses to set up a programme of cultural events which highlight the social dimension of the EU and the human side of Luxembourg.
In this way, a "Curiosity Cabinet" will reveal Luxembourg's hidden gems through a variety of typically Luxembourgish "curiosities" (objects, people, artists, artworks, etc.).
The lay-out of the Office of the Presidency- the room in which bilateral meetings of ministers will be held - will highlight the social function of such an area: a circle-shaped bench will invite ministers to gather around a round table and move closer to each other as if they were sitting around a campfire.
In the same vein, the Atrium, the building's great entrance hall, will house 28 deckchairs in the colours of the flags of the Member States to encourage passers-by from the 28 Member States to share a moment of relaxation and reflection.
Diplomatic missions
Alongside these events, many of the diplomatic missions of Luxembourg will organise cultural events abroad to celebrate the Presidency in capital cities around the world.